What is the Chevrolet Discover the Unexpected Fellowship?
The Chevrolet Discover the Unexpected (DTU) Fellowship is a VIRTUAL-HYBRID summer fellowship in partnership with the National Newspaper Publisher Association. Six HBCU students will be selected to work with NNPA newspapers.Each will eceive a $10,000 scholarship and a $5,000 stipend. Over the course of ten weeks, each fellow will have the chance to create content and write articles about the benefits of electric vehicles for various social media outlets while being mentored at a Black-owned media company.
Who is eligible to apply for the Discover the Unexpected Fellowship?
To be eligible, you must be between 18 (19 if residing in Alabama) and 22 years old.  You must be enrolled in a Historically Black College & University by the application deadline.
Am I still eligible for the $10,000 scholarship if I'm an HBCU graduating senior?
As a graduating senior, the $10,000 scholarship can be applied to any outstanding HBCU student loans and/or post-graduate education tuition for any accredited college or university.
What should my video submission include?
Your video submission is your opportunity to tell us who you are and express your creativity. Here are some suggestions:
Why would you be an asset to Chevrolet and the 2022 Discover The Unexpected fellowship?
How will you use your content creation skills to amplify innovative electric vehicles for Chevrolet?
What message do you believe communities of color need to hear about electric vehicles?
Do I need a driver's license to be eligible?
Yes, while driving a Chevrolet vehicle may be a part of the fellowship you are required to have a valid and clean U.S. driver's license.
My major field of study is not in journalism. Am I eligible?
Yes. We encourage any applicants who are multi-media savvy, have strong writing skills, have a passion for storytelling, and want to promote positivity in African-American communities to apply.
I am not a U.S. citizen. Am I still eligible?
Yes, Canadians and other foreign nationals are eligible to apply. However, the program does not sponsor visas or pay for travel from outside the U.S. You are qualified for the program if you have (or can obtain independently, not based on acceptance into the program) a visa that would allow you to work for six months starting in June 2022.
How do I apply?
Applications are being accepted now through 11:59pm PST on May 16, 2022. Read the instructions with the application carefully. The instructions will answer most of your questions.
When is the deadline?
All application materials must be received by May 16, 2022 at 11:59pm PST.
How many work samples should I send?
Send only your best work and enough to give the judges an idea of your range and abilities. Think practically. How a previous news organization played or presented your stories is less important than the content itself. Do not submit double-bylined material.
How many Fellows will be selected for the Discover the Unexpected program?
Six Fellows will be selected to work with NNPA newspapers.
What is the judging process?
A select group at GM, NNPA and Carol H Williams Advertising will screen and evaluate completed Fellowship applications and select ten finalists.
Key components in the Discover the Unexpected Fellowship application include:
Completed application
Resume with GPA and references
Writing and professional work samples
Video submission
How is the application submission evaluated?
Primary attention is given to the quality of submitted work samples, writing skill, and resume.
Can my experience with the Fellowship be applied as college credit?
The Fellowship may comply with your local university's regulations. Please check with your particular college.
What are the expectations of the Fellows selected?
Working for a newspaper, all Fellows (including those with interest in video/broadcast journalism) are expected to have strong writing skills to support assignments in print, digital, and social media. Fellows are expected to work well both individually and in team environments. Fellows are expected to highlight their work with Chevrolet and the NNPA.
Is this a marketing program?
Yes. The Discover The Unexpected fellowship was created by Chevrolet to not only demonstrate their support of HBCUs, but to provide a group of promising students with potential access to a vehicle during the fellowship and highlight their experiences.
DISCOVER MORE ABOUT CHEVROLET
ALL-NEW BOLT EUV
Bolt EV combines compact styling with fully electric capability to fuel all your journeys.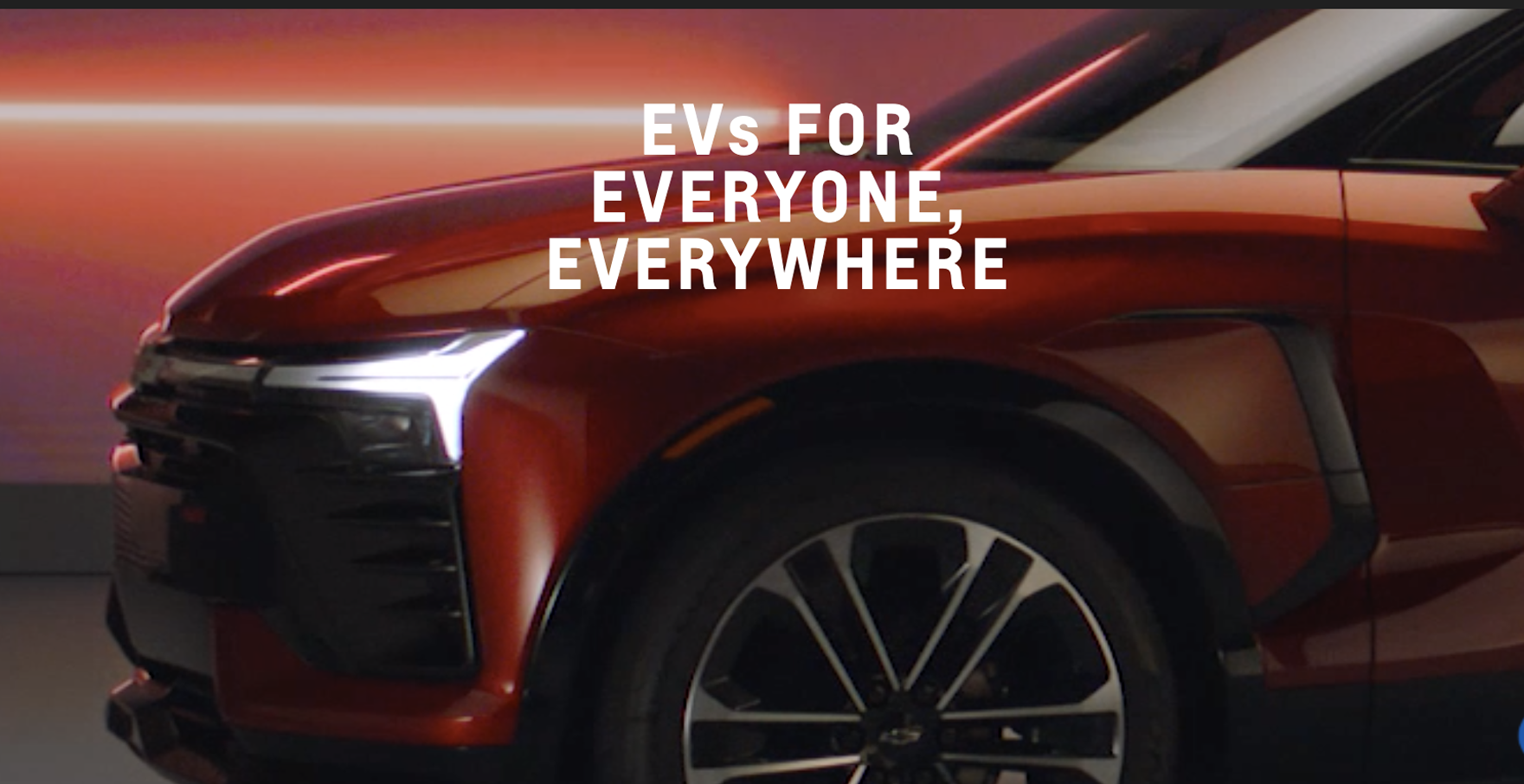 AN ELECTRIFYING FUTURE FOR EVERYONE
We're constantly growing and adapting with our drivers to provide exciting, innovative tech, and convenient, imaginative EV solutions for everyone, everywhere.