A Message to The Chevy DTU Fellows: Boot Camp Opening Remarks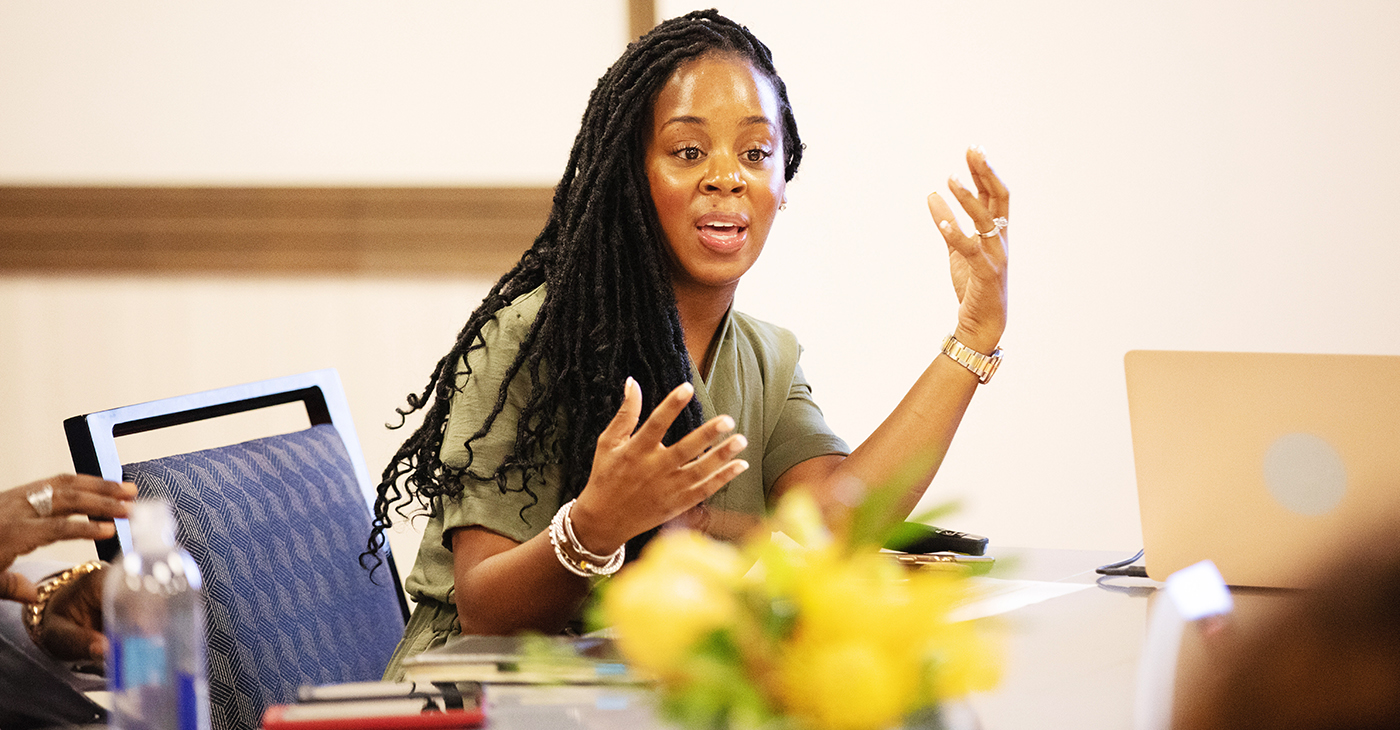 Introducing Michelle Matthews-Alexander, Multicultural Marketing Manager at General Motors. Michelle has dedicated her career to enhancing major corporations' relationship with diverse communities. Since joining GM in 2015, Michelle has not only advocated for, but helped spearhead Chevrolet's Discover the Unexpected Journalism Fellowship program. In partnership with the National Newspaper Publishers Association, she and Chevrolet have invested in the future of Black Journalism while simultaneously supporting students at Historically Black Colleges and Universities. Now in its fourth year, the 2019 Chevrolet Discover The Unexpected program continues to provide opportunity to young journalists as they work to tell the stories that matter.
Opening Remarks By Michelle Matthews-Alexander
For those of you that I have not already met, my name is Michelle Alexander and I am the Multicultural Marketing Manager for General Motors. On behalf of Chevrolet, I would like to welcome each of you to the 2019 Chevrolet Discover The Unexpected Journalism Fellowship Boot Camp. This marks our fourth year of partnering with the National Newspaper Publishers Association on this initiative, and I must tell you, it feels amazing to be here in Atlanta on behalf of Chevrolet to kick this year's program off.
With you in mind, What I like to refer to as THE FUTURE when it comes to the world of journalism, we've developed a platform that was designed to allow you to share stories that shatter perceptions, jump-start your journalism careers and encourage everyone to Discover The Unexpected.
This year's journey will truly be about BLAZING A TRAIL, as you each will travel across the country for eight weeks in the all-new 2019 Chevy Blazer. This will be your travel companion as you're out on the road uncovering those stories that must be told within the community. At Chevrolet, we not only recognize, but we understand the importance of historically black colleges and universities within the community, which is why our commitment to this program has not wavered over the past four years. In fact, we've continued to grow our investment in ensuring that this initiative remains a consistent platform within our marketing efforts while giving nearly $400,000 since the program's inception.
In closing, I congratulate you for being selected for this program. There were hundreds of applications from across the country, and you all showed us your unique selves and your ability to capture great storytelling.