Hello Chicago!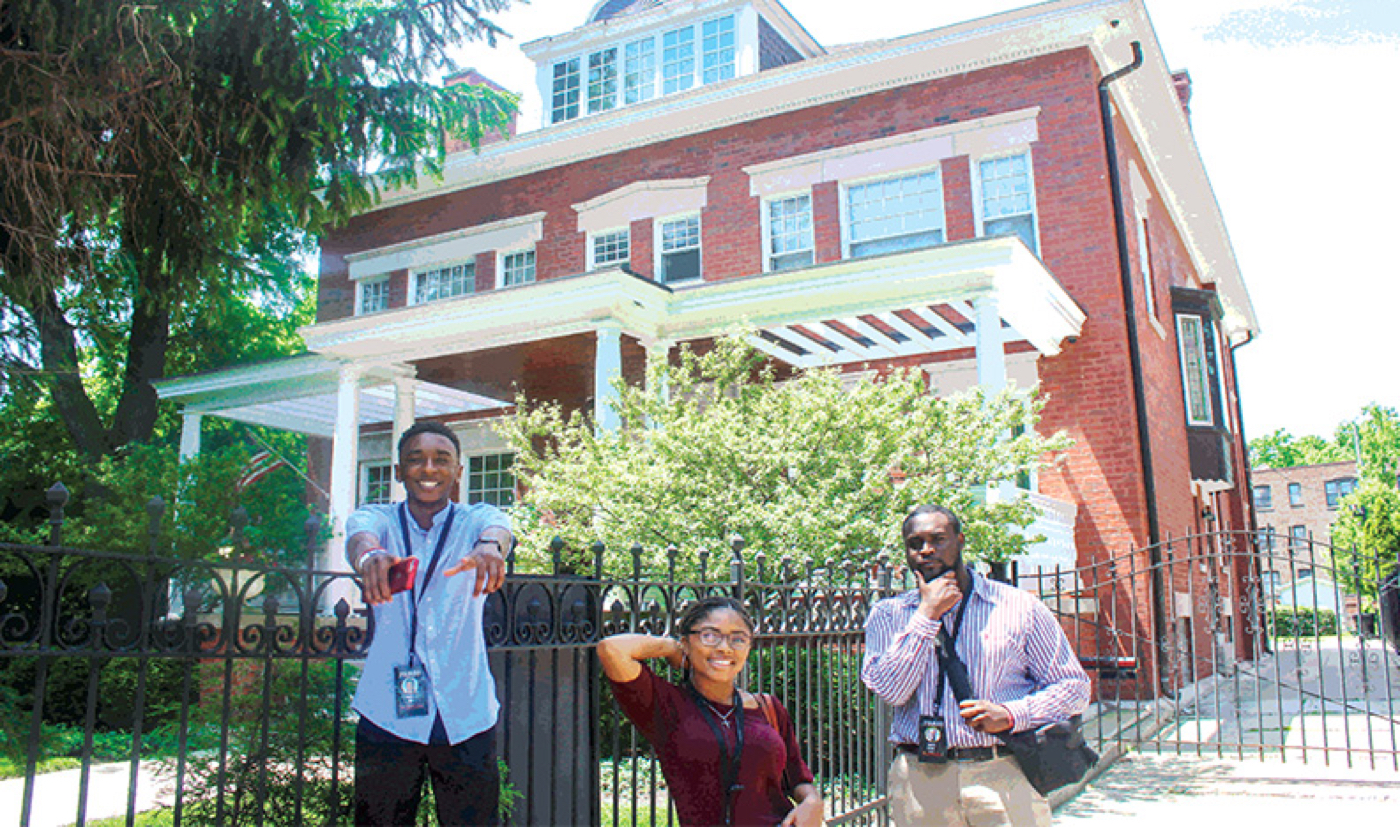 By Tedarius Abrams
Before I was selected for the Chevy DTU (Discover the Unexpected) program I was feeling defeated. I had applied for several positions and was turned down. There were two opportunities I was offered but I was unable to accept them. It seemed like my hard work from the past year was not going to pay off.
I started to question if Media was really my calling. Then, somehow, I received an email saying that I was selected as one of six applicants to be a Chevrolet Discover the Unexpected Fellow. I felt like everything was right with the world and that I should continue on the path I was following. The feeling of reaping the benefits of what you've sacrificed so much for is worth all of the things you give up along the way, such as a social life, sleep, and your sanity.
Since starting with the Chevrolet Discover the Unexpected program, I have done many things I had not had the luxury of doing before. Driving the new Chevy Blazer that is part of the intern benefit, I have traveled and seen so much of the country I might never have seen. I have acted in commercials for Chevrolet and eaten crab cakes with celebrities DJ Envy and Fonzworth Bentley. It is just unbelievable how a year of hard work can take you places that you never dreamed of going.
When we arrived in Atlanta I was put on the side of the camera that I am not used to. I have never been an actor or been filmed for that matter, so from the jump it was a whole new experience. Imagine this, interns had stylists, make-up artists, et cetera. It was really superstar treatment.
Since leaving Atlanta my fellow interns and I have driven close to 2,000 miles and have visited many historical places such as the Magnolia House, one of the last few standing locations from Victor Green's "The Negro Motorist Green Book." We did some filming there and created a feature story about the "Green Book," consisting of information about what it contained, people who were experts on it, and people who had experienced it themselves.
In Washington, DC we worked for the Washington Informer covering stories like the premiere of the Bobby DeBarge movie and the premiere of Snowfall season 3, and we continued doing research on "Green Book" locations. We visited the Thurgood Marshall Center trust which is also a "Green Book" location and it also serves as the headquarters for the National Newspaper Publishers Association, the co-sponsor with Chevy, of the internship.
The drive from DC to Chicago was one of the most scenic routes I have ever driven, I had never seen mountains that close up before. Honestly, I did not do much driving in the mountainous areas because I would have been driving too slowly, fearing for my life and that of the other passengers.
From the beginning of the trip to now, at the midway point, my two teammates and I have grown close, we are like a small family. I was sure that we were either going to love or hate each other, but I feel as though we're closer to love than hate.
Chicago is one of the most beautiful cities I have ever seen, and it is extremely rich in history. I really feel as though it is a hub for Black excellence and its energy can empower the Black community. If I were to move here, I would thrive as a creative person because there would be a network of people like myself, to assist me. I can't believe that Chicago was never one of the places on my bucket list to visit.
Though it is early in the Chicago Crusader portion of the internship I can tell that working for the Crusader is going to be very insightful and I feel as though my skills will be a definite asset rather than a challenge for the publication. I can breathe new life into their social media and other platforms through video. I am very excited to see what kind of stories I can contribute that promote the positive energy of the Black community in Chicago and around the nation.