Interns start at the Crusader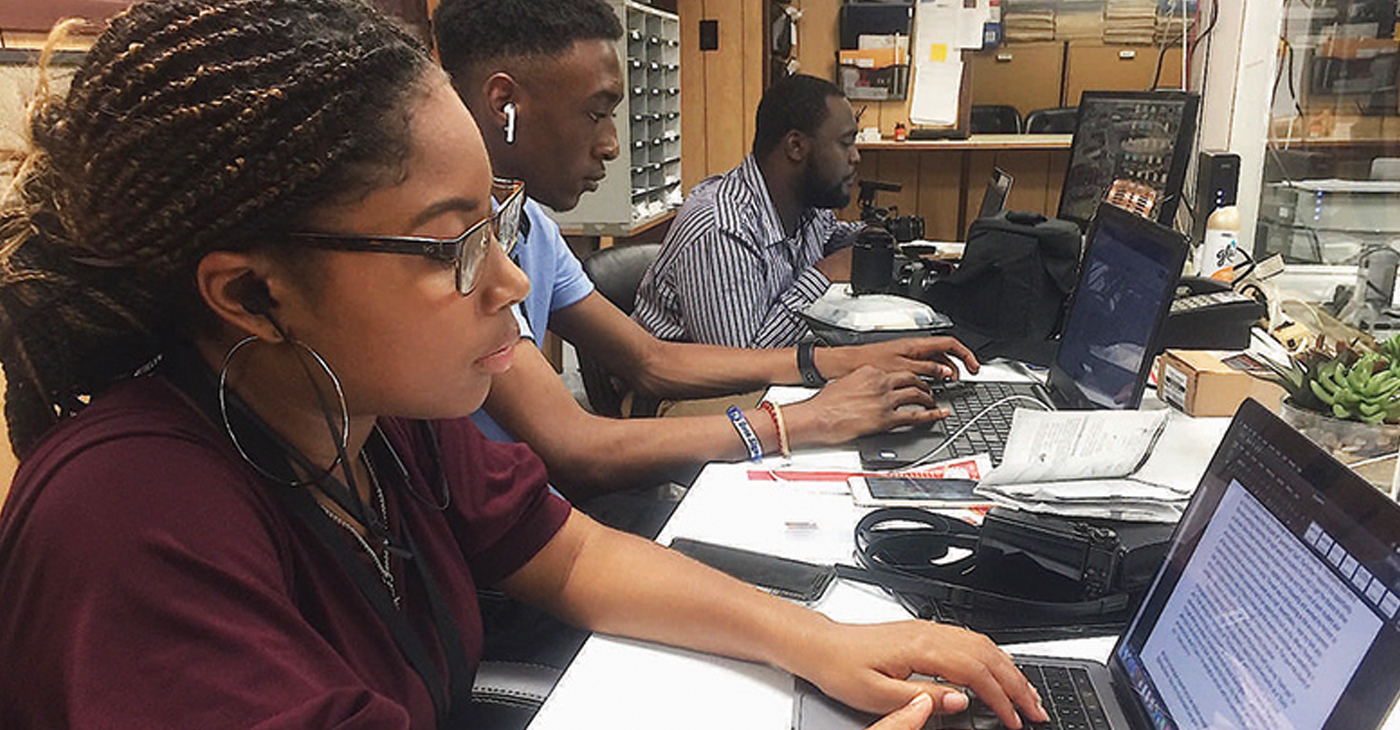 By Erick Johnson
Breakfast at Daley's. A press conference with Lori Lightfoot at City Hall. A trip to Barack Obama's mansion and Rainbow PUSH headquarters in Hyde Park.
Tedarius Abrams, Sharon Joy Washington and Elae Hill are three young future journalists from HBCUs who started their internships with the Chicago Crusader on Monday, July 8. Blessed with a string of perfect summer weather, they have crisscrossed the city over the last three days, taking selfies at the Bean at Millennium Park and the Riverwalk, to marveling at the mansions of Obama, Nation of Islam Minister Louis Farrakhan and boxer Muhammad Ali.
They got a balanced view of the city of Chicago, from its splashy downtown to its urban, gritty neighborhoods on the South Side. After two days of orientation and free meals, their honeymoon came to an end as they hit the streets to cover Chicago as professional journalists.
For the next three weeks, their skills will be put to the test in the Crusader newsroom, where they will research and write stories under strict deadlines. They will write headlines and photo captions, proofread each other's work and brainstorm story ideas during editorial meetings.
They are part of Chevrolet's unique summer internship program Discover the Unexpected. It provides the college students with a swank Chevrolet Blazer to drive on a road trip as they intern at several Black newspapers. Before their internship at the Crusader, Abrams, Washington and Hill spent three weeks at the Washington Informer newspaper in Washington D.C. They are one of two teams of six young interns participating in the program. The other three interns worked at the Atlanta Voice and the Houston Forward Times. All are member publications of internship co-sponsor, the National Newspaper Publishers Association.
During their internship at the Crusader, Abrams, Washington and Hill are living at an Airbnb in Bronzeville.
The Crusader staff has been busy getting to know them during the first week of their internship. Abrams is a budding photographer. Washington one day wants to be a screenwriter in Hollywood. Hill, who loves French toast, wants to be a broadcast journalist.
After their stint at the Crusader, the group will meet August 1 in Detroit for Chevrolet's closing ceremony.